Safety mat
When the time comes to secure the dangerous areas of your company and especially to ensure the protection of the people working for you, it is essential to choose reliable and high quality products. Several non-contact products are currently available, allowing you to reduce your risks, your costs and especially to protect your personnel. 
BBC Bircher Smart Access safety mats are one of them. They are used to detect persons or objects on a defined surface. In combination with an EsMatix 3 safety control unit, they form a certified system for securing danger zones and protecting people at the same time. The safety mats are characterized by their robust design and ergonomic, soft surface. They are available in various shapes, colors and versions. They are the ideal solution to effectively reduce the risk of injury caused by moving parts of your machines in hazardous areas thanks to its deactivation functions with its integrated switch.
They can offer many other advantages both in cost and functionality. They are ;
Universal use
Low maintenance
Available to suit your needs
Easy to install
Perfectly visible
Several switching zones possible on one surface
Robust surface with integrated safety switch
With vibration reduction
Robust surface with integrated safety switch
Several mats can be combined to secure large areas
In order to secure the danger zones around the moving parts when filling your machines, the safety mats protect the operator from unintentional start-up due to the intervention of a third party. They also protect them from danger zones on moving parts. In addition, particularly dangerous areas of the machines can be safeguarded in a targeted manner, as these mats offer an ideal and economical solution for safeguarding around the perimeter of the machines. The danger zone is thus optimally delimited and easily recognizable.
Here are some examples of the types of applications in which these mats can be used effectively;
As a safety device for stacker trucks

Perfect for forklifts or industrial trucks, these mats allow the detection of the presence of the operator as well as other functions such as the ascent and descent of the platform. The mat is pressure sensitive and can be used to immediately deactivate the vehicle if the driver leaves the platform unexpectedly. In addition, it offers a non-slip surface that dampens vibrations and improves ergonomics.
With ES-Button
You can also activate or deactivate the mats with a single touch, with the flat ES-Button allowing you to control various functions of your machines. Whether it's opening a door on impulse or launching an application, the ES-Button acts as the interface between man and machine. Mounted horizontally or vertically, it can be easily operated with the hand, foot or arm. The button is extremely robust and can be used in dirty or wet environments and under heavy stress.
To operate automatic doors and locks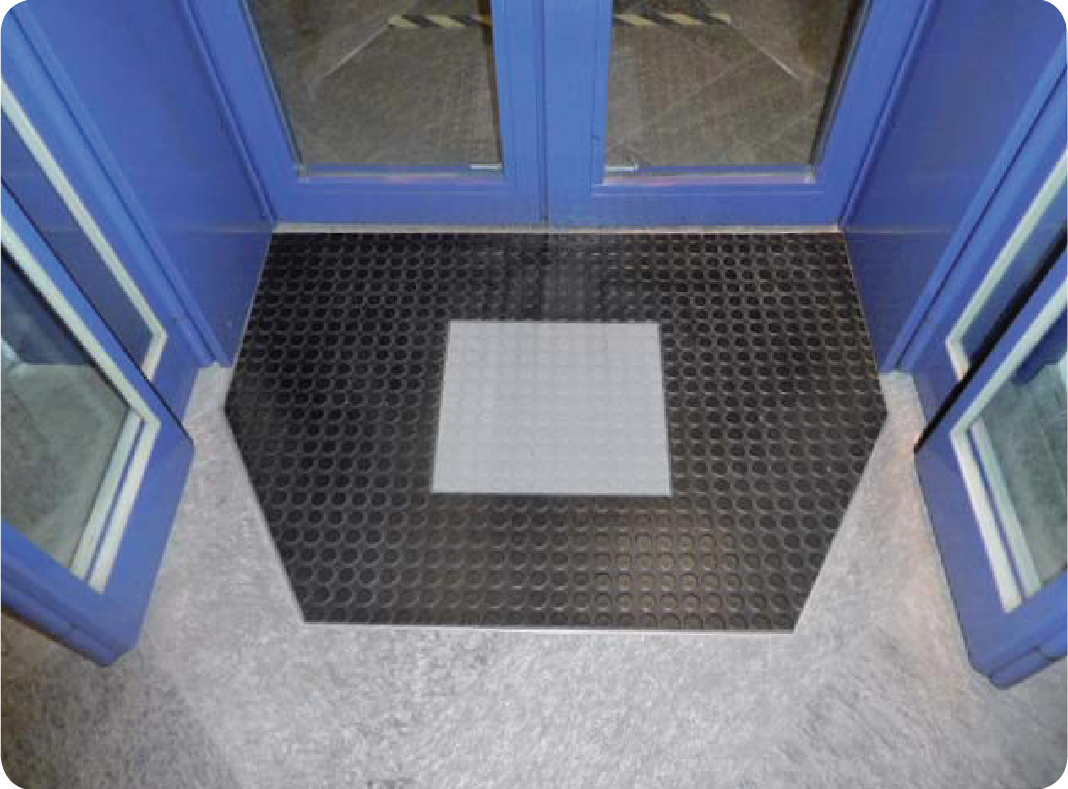 The mats can help you control the passage of users and activate revolving doors and separation in airlocks. They remain functional even in dirty or humid environments or when they are subjected to heavy mechanical stress.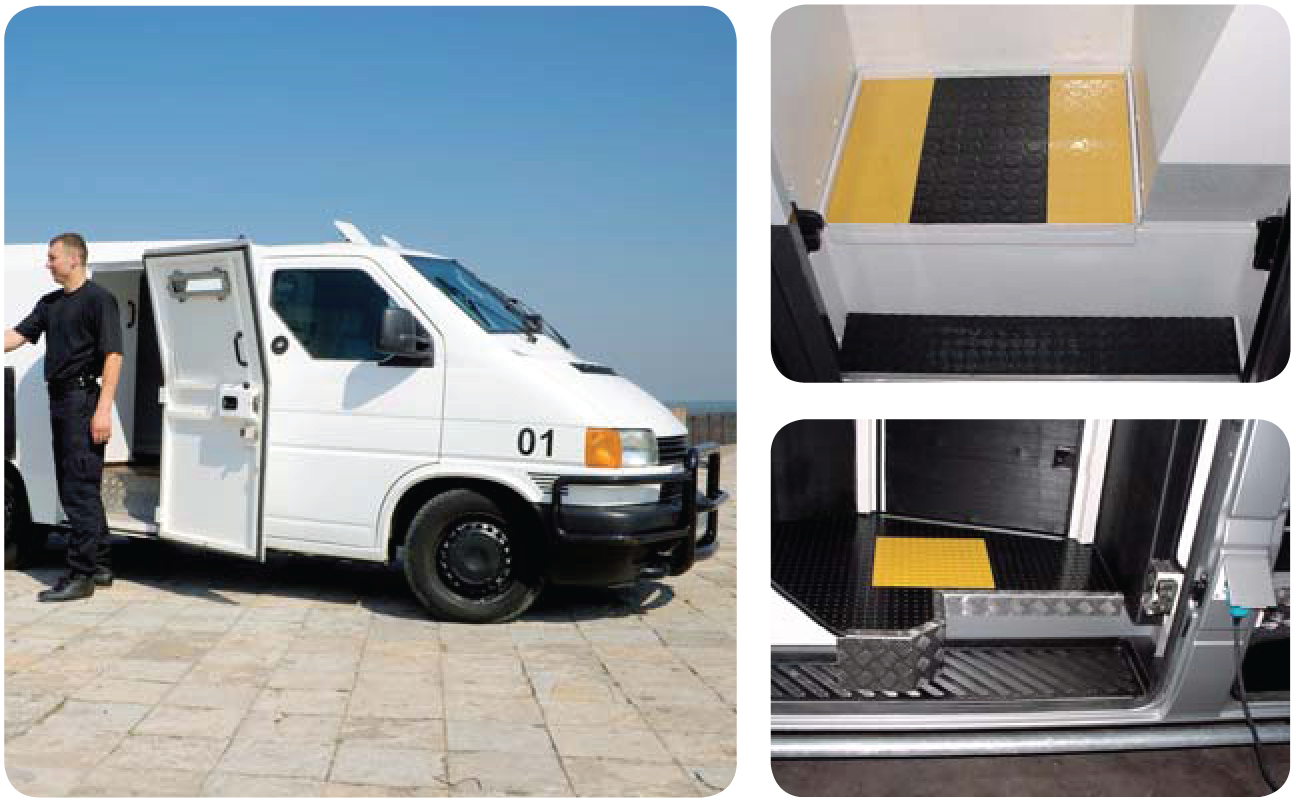 They can also be very useful in dangerous areas such as cable cars and their stations, where guarded entry edges at the access points to these means of transport ensure the safety of passengers. They can also be used to secure the danger zone on the outside of doors that open like a concertina. Thanks to their active zones, custom-made mats are ideal for controlling access to the security gate and for detecting safes inside. In single-access security chambers, they can provide reliable access control for people thanks to their two separate switching zones. 
To detect a presence in an environment
ESM-Presence mats are sensitive safety mats for presence detection. Manufactured according to your requirements in terms of size, shape and surface. It is also possible to choose the position of the cable outlet and to integrate different active zones that can be delimited by different colors.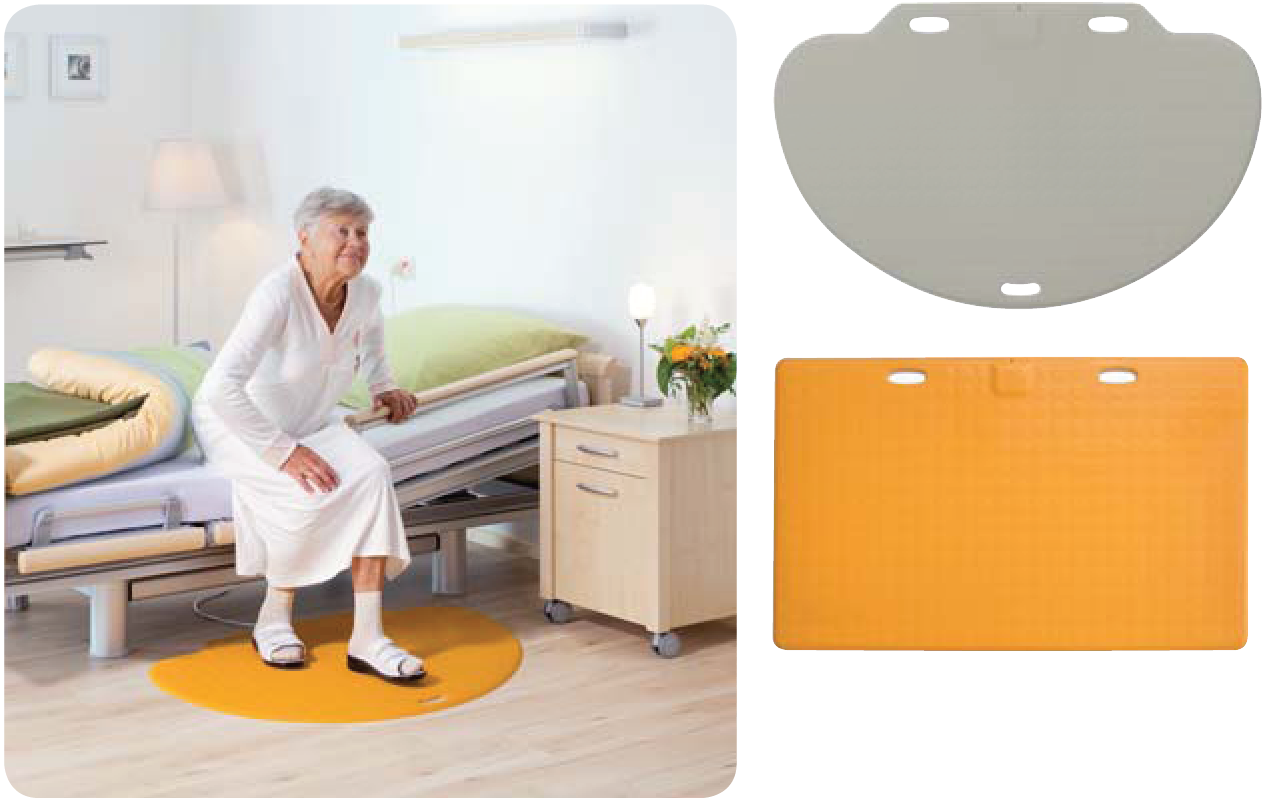 The CareMat is special and useful for the prevention of falls in the health sector. Indeed, this detection mat is a precious help for the nursing staff by being connected to the call system of a patient or a person with reduced mobility. As soon as a dependent person puts his foot on the mat, the mat can emit a vibration or a signal in order to warn the nursing staff, and thus have the possibility of avoiding any fall by coming to his aid quickly. 
For on-board driver
The EMP on-board conveyor is designed to meet your needs. The size and shape of the belt, as well as the number of cables and their position, are optimally adapted to your industrial truck and your needs. You can use the connectors of your choice for the cable connections. The flexible mat will protect against harmful vibrations and thus protect the health of the driver. In addition, EMP on-board driver mats can be easily integrated with additional areas for distinctive color-marked foot switch functions. This tailor-made solution is optimally adapted to your industrial truck.
For more information on any of these products or to talk to us about one of your optimization projects, contact one of our representatives, they will be able to advise you on the possible applications for your company or your project.

Contact details of team members
* Source
Blog posts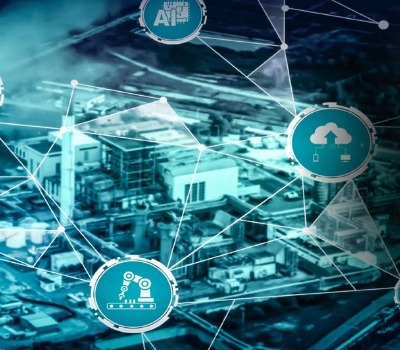 Building automation, a step further for your company
More and more, we see home automation in our homes offering us many possibilities both in terms of comfort and security. It is the same in the industrial environment. The building automation or commonly called industrial home automation allows to...