How to choose a camera for industrial vision?
Industrial cameras are therefore the perfect solution to allow you to quickly see what is happening on your machines at any time during their operation. They offer you the ability to easily capture images of an object or location for review by a number of imaging applications in production or industrial automation. Made of imaging components that interface with lenses, the cameras also include sensors designed to image light focused by the lenses. They can be used in production control applications, production process automation, object flow management such as microscopy, or in predictive monitoring for which it will prove particularly useful, for the prevention of a replacement to be made or during a possible failure thus avoiding frequent manual inspections.
What is industrial vision?
Industrial vision is the application of computer vision to industrial production and research fields. It consists in detecting an object or one of its characteristics via computerized processing of digital images. The object is placed under a particular lighting that favors the detection of the targeted detail, then the images are obtained thanks to one or several cameras. Then, the images are digitized to be used by an image processing software most often dedicated to control. Once the image processing has been captured, it is then possible to make a decision based on predefined criteria and to take action. For example, having noted the absence of the cap on a pen, the latter is ejected from the chain and will undergo an operation different from the pens having their cap.
Depending on what you want to use it for, there are several important factors to consider when choosing an industrial camera.
First of all, you must make sure that the camera you choose is well suited to the application for which it is intended, because depending on its use, the characteristics will not be the same from one camera to another. During your choice, the inspection spectrum and radiation areas are also to be taken into account, namely if your camera must have an infrared vision, ultraviolet, multispectral, etc.. In addition, you will also have to choose between the different types of image sensors (CCD sensor, CMOS sensor, micro bolometer and FPA sensor). Finally, you will have to choose a communication interface adapted to your needs: USB 2.0, USB 3.0, GigE, Camera Link, PoE and VGA.
The choice of each of these features depends on both your application and your budget.
The important things to watch out for are;
The application
The inspection spectrum
The image sensor
The communication interface
The most suitable radiation
The inspection spectrum of the camera
Integration of the camera in the industrial environment
The communication interface
Types of image sensors: CCD, CMOS, FPA, microbolometer
There are currently cameras on the market with 2D, 3D, thermal and X-ray industrial vision options. Depending on your type of application, you can choose one of them.
2D vision
This is what we could call the "classic" vision. The vision in a plane is the most widespread and the best mastered on the market today. We can find 2D cameras in grayscale or in color. 2D industrial vision is perfect for applications where objects and features can be distinguished using different colors or contrasts. The technology is also well suited for checking surface structure, patterns and codes. These cameras can be line scan or matrix scan.
3D vision
The three-dimensional vision is a technique in full technological development and in full expansion. It allows to obtain additional information on the volume, the height, the position as well as the real shape of an object. This technology is also useful for distinguishing objects with identical colors or patterns and allows for more reliable solutions.
A laser beam is projected on the object to be controlled, a matrix camera placed at about 45° to the plane (laser; object) takes a picture of the laser trace on the object. Geometric calculations based on the principle of triangulation allow, by studying the curvature of the laser trace, to model the object considered in 3D. This technique can also be achieved by projecting a series of bangs on the object. It becomes important to avoid that the object is too absorbent or dark color because the bangs are no longer visible in white light.
Thermal vision
A thermal camera captures the infrared radiation (heat waves) emitted by bodies and which varies according to their temperature. It does not generally allow to see behind a wall or an obstacle. It is mainly used in industry to detect gas leaks, to control the temperature of pipes or the heating of electrical components (transformers, etc.) or mechanical components (bearings, etc.). It is also the ideal tool to detect thermal bridges.
X-Ray vision
X-rays are a form of high frequency electromagnetic radiation made up of photons whose energy varies from a hundred eV (electron volts) to several MeV. It is sometimes necessary to carry out a non-destructive control of a product. A vision machine integrating an X-ray could be a solution. Frequently used for medical imaging, it can also penetrate soft matter.
For the purpose of this blog, 2 industrial cameras have caught our attention. Each of them is an excellent choice depending on the applications you would need to use them for.
Baumer's CX series of industrial cameras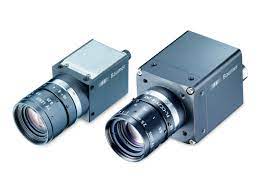 Baumer CX.XC cameras are designed with an integrated cooling hose to achieve high-precision image capture even in hot environments. Due to its efficient heat dissipation near the sensor and lens, thermal drift of the pixels is compensated and images are captured with very low noise, few defective pixels and a high dynamic range. These industrial cameras are the ideal solution for applications such as, semiconductor production (wafer, wafer bonding, etc..), glass industries, metal processing.
Thanks to their design, these cameras can be used directly in applications without additional cooling components, thus saving time and costs during system integration.
Your benefits
High precision measurement results without thermal effects on the lens or image properties
Effective heat dissipation in the vicinity of the sensor and lens
Flexible integration under restricted environmental conditions
Cooling hose for liquids or compressed air integrated directly into the housing
Simple and economical integration
No additional cooling components required
Precise image analysis with long-term stability
Industrial design with temperature range up to 65 °C on the housing
Optically decoupled inputs and outputs with voltage levels of automation technology
Image sequence recording with camera settings that change from frame to frame at maximum sensor speed
Standards-compliant sequencer
Burst mode and integrated image storage
Applications :
Semiconductor production: Wafer measurement: wafer bonding in the production process
Glass industry: Control of production processes
Metal processing: Inspection of metal parts after the forming process
External cooling by means of an integrated cooling hose
Efficient heat dissipation exactly where the heat is generated: near the sensor and lens
Visionary-T Mini from Sick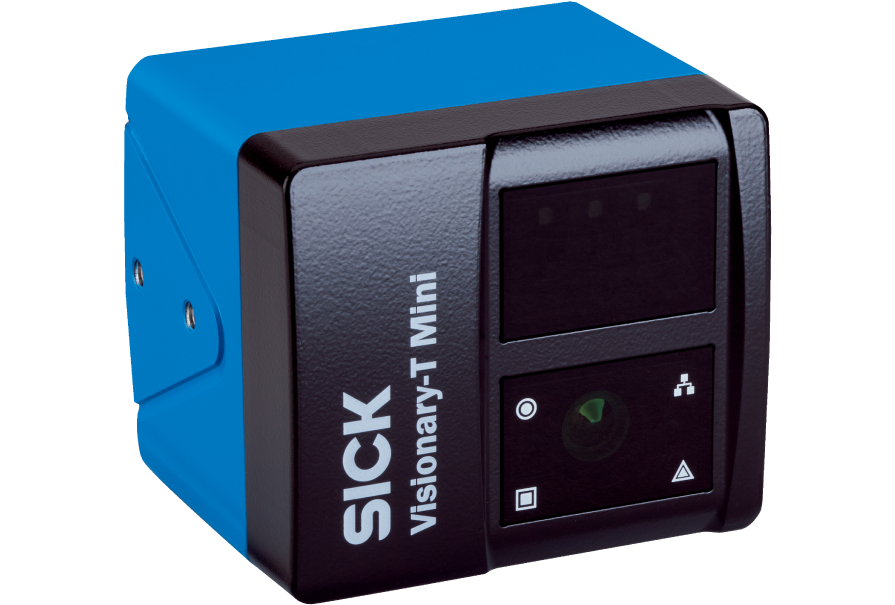 The compact Visionary-T Mini 3 D Snapshot cameras from SICK, with their simple operation and excellent data quality, are the answer to almost all industrial vision 3 D requirements. Thanks to the pioneering 3D time-of-flight technology, each pixel provides the most accurate depth and intensity data. The camera captures the environment extremely reliably, even with high light-dark contrast and a wide range of distances. Its very short image acquisition time allows accurate data to be obtained even from moving objects. Equipped with a clear configuration tool, it can be used for simple parameterization and flexible or application-specific adaptation of the data. This makes the Visionary-T Mini a cost-effective solution, for example, for logistics, robotics or industrial vehicles.
In short
Up to 30 3D images per second at full resolution (512 × 424 pixels)
Compact housing
Temperature range of -10 °C to +50 °C
Protection class IP65, 67
3D data transmission with Industrial Gigabit Ethernet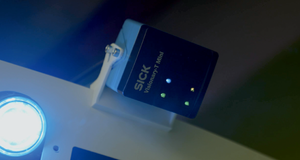 Your benefits
Cost-effective and compact solution for many applications
Highly accurate 3D and 2D data with high pixel density for detailed and reliable perception of the environment
Versatile programming interface for external data analysis with fast data availability
Robust camera for long-term use in industrial environments
Fast data acquisition and improved data quality with high image dynamics and a very wide contrast range
Individual configuration with easy-to-use visualization and configuration tool Applications
Object detection
Navigation
Palletizing and depalletizing
Volume measurement and detection
Positioning
Gesture control
Zone monitoring
The models detailed above can be used for a large number of applications and in many fields. The choice of a camera for your installations will be determined by the characteristics mentioned in this blog, but also by the quality of the image you are looking for and the budget you have available for the implementation of your project.
To learn more about these products or to obtain more information on this type of products, contact our representatives, they will be able to advise you adequately for your installations.
Contact details of team members
Blog posts
Is preventive maintenance important for your company?
Is the management or the implementation of a preventive maintenance plan within your company a necessity? What can it be used for and, above all, what are the benefits of its implementation? These are all questions that we will answer in this...