About us - History
The History of Electromag
In Montréal, in the mid-'70s, Pierre Dussault founded Electromag Inc, a company that distributes industrial automation components.
At that time, new detection technologies were available in Europe to meet the demand of Montréal industries in the petrochemical and pharmaceutical sectors. Electromag became the #1 distributor of the German SICK Sensor Intelligence products in Quebec. Over time, many other internationally renowned manufacturers were added to this list to expand Electromag's offerings and to allow their customers to find a vast selection of components under one roof. These days, Electromag's head office is located in Sherbrooke, and the company also has offices in Laval, Quebec city, Drummondville and London, Ontario.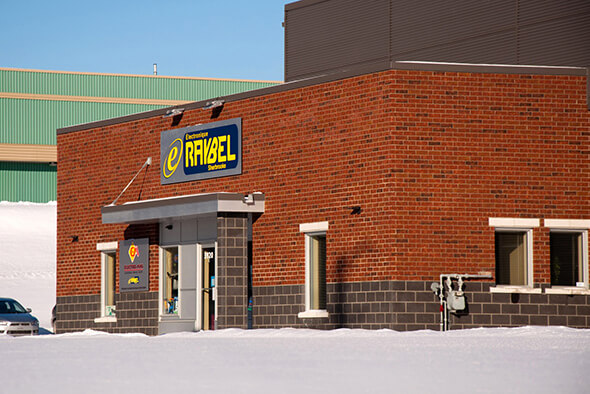 Important dates
1976
Humble beginnings
Electromag was founded in 1976. At the start, Mr. Dussault only had the ECA (Electronics Corporation of America) line, which was "Photoswitch" — now Allen Bradley.
1980
Distribution
Electromag became the exclusive Canadian distributor of SICK and Turck
1996
A new challenge for Mr. Alain Cool
Alain Cool becomes the technical representative on the road in Montréal
2001
Major transaction
The Electromag company is purchased by Mr. Alain Cool and his associate
2004
Acquisition
Mr. Alain Cool and his associate purchase Automation Plus in Granby, and the SMC brand is added
2008
Expansion
Opening of the Ontario office in London with Jeff Mathyssen
2010
Acquisition
Purchase of Raybel Electronique in Sherbrooke
2016
Acquisition
Purchase of CP Automation
2017
New shareholder
Gerlando Modicamore becomes co-shareholder with Alain Cool
2017
Acquisition
Purchasing AEP Imaginaire in Montreal allows Electromag to continue to position itself as a first-line pneumatics distributor in Quebec.
2018
Acquisition
Electromag acquires JAD Controls inc. and therefore adds two points of service, Drummondville and Quebec City.
Expansion
Opening of the Vancouver office with Mike Towner. Electromag is now present in three major Canadian provinces allowing us to continue the company's mission on a larger scale.
2021
Fusion
Graybar Canada, a leading distributor of electrical, communications and data networking products and a provider of related supply chain management and logistics services. Acquired Electromag Inc. including the JAD brand effective October 1, 2021
www.graybarcanada.com